bike computer mounts
The best mounts for Garmin, Wahoo ELEMNT (Roam & Bolt), Sigma, Omata, Bryton, Lezyne and Polar bike computers. We offer "front out stem solutions" for THM Tibia & Frontale, Schmolke TLO, MCFK Germany, Darimo, Extralite, AX-Lightness, integrated handlebars and all standard stems with M5 bolts.
Adapters can be switched with quarter-turn inserts (screw distance 20 mm). K-edge inserts can be used on all CarbonWorks mounts. The strongest of our mounts have adapters for a GoPro camera or a bicycle light. Lightweight construction offers great tuning potential – the lightest mounts have a weight less than 14 grams.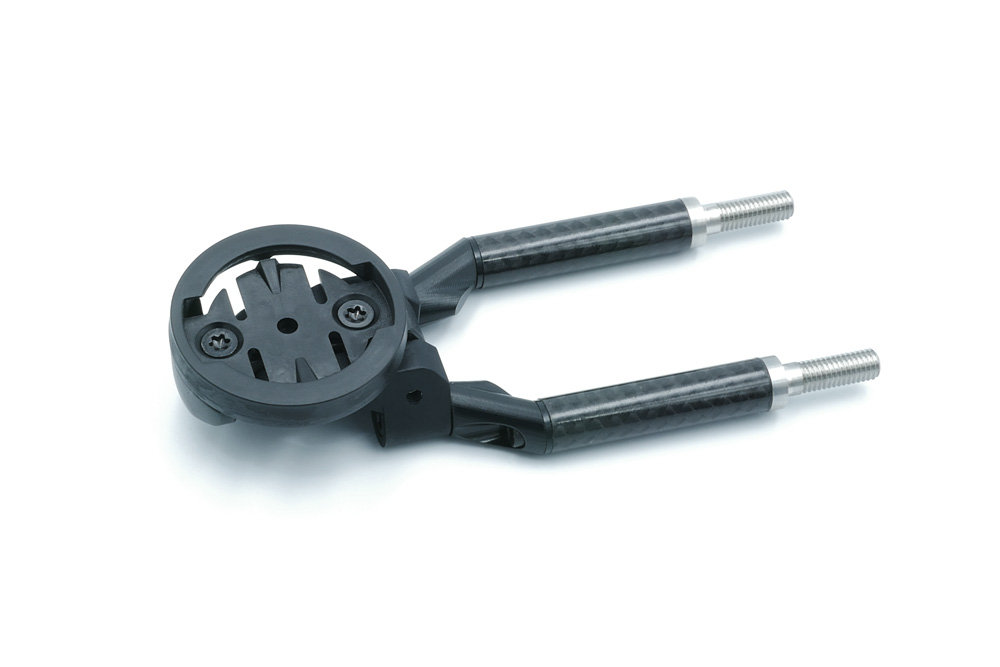 MasterMount
Certainly the best bike computer mount we have ever developed for standard stems – including an optional adapter for bicycle lamp or GoPro.
The angle of the bike computer is infinitely adjustable.
It fits easily on all stems with M5 screws.
Stems: Syntace, Zipp, Fizik, Syncros, Ritchey WCS CarbonMatrix C220, Specialized and many more.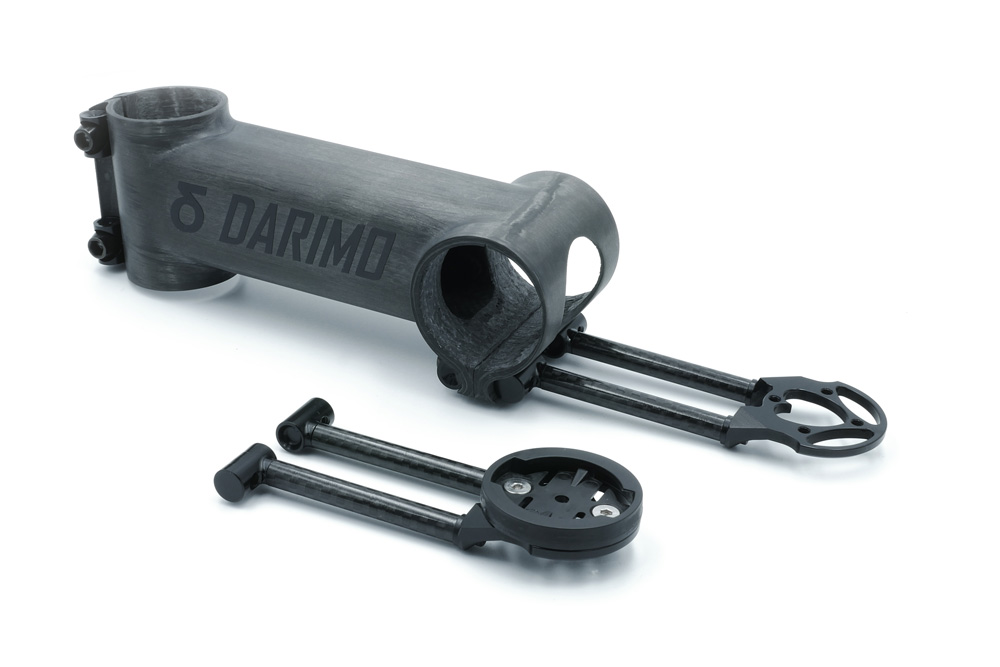 Darimo stem mount
Darimo is a great new brand with very light carbonfiber products.
We have made a special carbon edition for all Darimo stem.
The angle of the bike computer is adjustable if necessary.
12 grams of extra weight for a clean cockpit
THM Tibia & Schmolke TLO
A very light front-out mount for the beautiful THM Tibia stem and by CarbonWorks. Of course this mount fits perfectly for Schmolke TLO carbon stem.
The angle of the bike computer is adjustable.
12 grams with all parts and garmin adpter.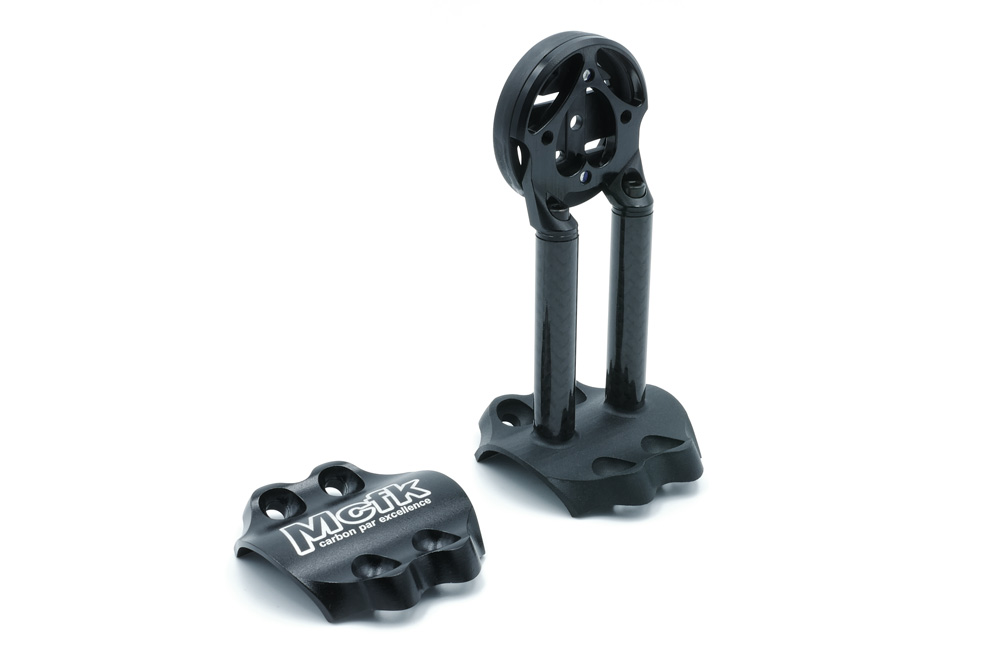 MCFK stem mount
We developed a special mount for the beautiful & lightweight MCFK carbon stem.
This front out mount can also carry a light or GoPro with the optional adapter.
The best & strongest mount for Garmin, Wahoo, Sigma, Omata Bryton and Polar.
14 grams without GoPro-adapter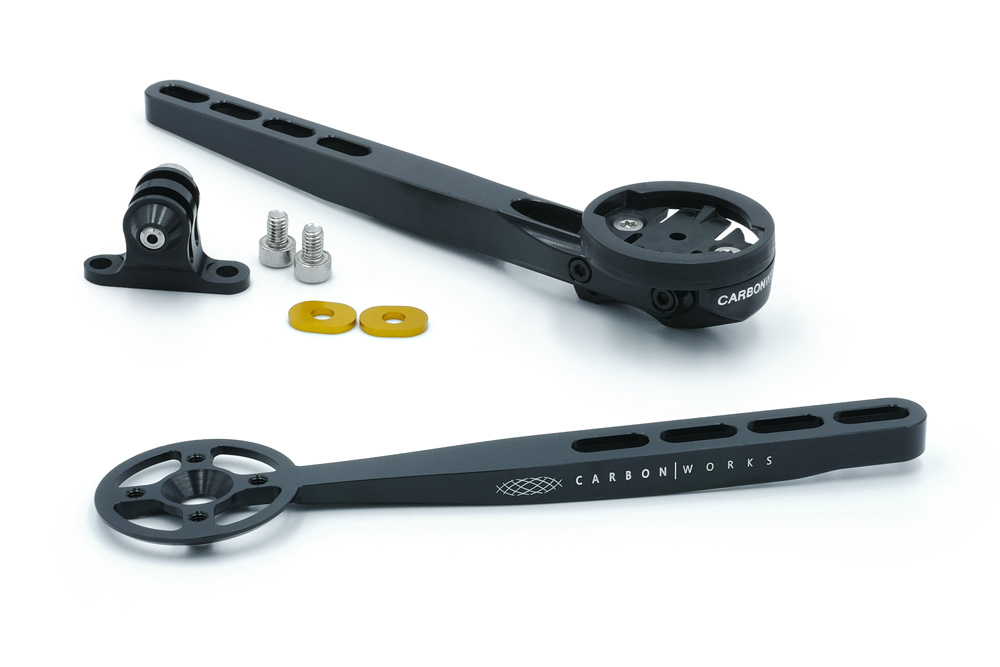 Integrated Handlebar mounts
From the lightest mount for integradet handlebars with only 14 grams to the multifunctional version with light an GoPro adapter – you will find a perfect solution for you stem.
You just need two bolts (M4 or M5) on the bottom of the stem. Fits with Chapter2 Mana, Shimano PRO Stealth, FSA Plasma, Ritchey WCS Solostream, Most Talon, Cervelo S5 and more.
Let us convince you of our quality